| | |
| --- | --- |
| | |
---
(News) Parents of CBSE school students oppose 6-day week proposal for Classes 6 to 8
Posted: 24 Jul 2015 12:29 AM PDT
---
Parents of CBSE school students oppose 6-day week proposal for Classes 6 to 8
---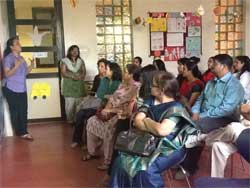 More than 12,700 parents of children studying in schools affiliated to the Central Board of Secondary Education (CBSE) across the country, including Mumbai, have joined an online petition opposing a proposed six-day week for Classes 6 to 8.
'Let our kids rest' was started by parents last month, demanding that their children be allowed to relax over the weekend.
In a circular on curriculum updates for 2015-16, the CBSE has directed schools to function six hours and 10 minutes six days a week. However, it will remain a five-day week for students of Classes 1 to 5.
Though the CBSE officials said the proposal is yet to be finalised, parents have started an online campaign raising their voices against it. The parents have written a petition addressed to the CBSE board chairperson.
"Indian students have some of the highest stress levels in the world," read the petition. "Our children don't have enough time to spend with families, play sports or take part in extra-curricular activities."
The parents have demanded the board to withdraw the proposal. "If many of us sign the petition, we can send the message loud and clear to CBSE not to overburden our children," said a parent, refusing to be named.
They said that weekends are important for children to de-stress after working hard throughout the week. "My son looks forward to weekends as he can relax and do activities that he loves," said a parent. "This also helps my son focus at school for the rest of the week."
You are subscribed to email updates from CBSE X, CBSE XII, JEE-MAIN, ICSE, Papers, Downloads
To stop receiving these emails, you may unsubscribe now.
Email delivery powered by Google
Google Inc., 1600 Amphitheatre Parkway, Mountain View, CA 94043, United States