| | |
| --- | --- |
| | |
---
(News) CBSE Toll-free counselling helpline to handle exam stress
Posted: 11 Feb 2017 04:42 AM PST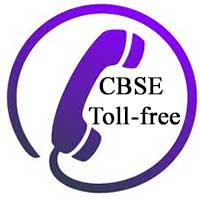 ---
CBSE Toll-free counselling helpline to handle exam stress
---
With board examination just a month away, the Central Board of Secondary Education (CBSE) is all set to start its psychological counselling helpline from February 9 for students grappling with pre-exam stress.
The board on Tuesday announced that this service will be provided for the 20th consecutive year to both
"The pre-examination counselling for students and parents will be on from February 9 till April 29. It is an outreach programme which caters to the heterogeneous student population and vast geographical network of schools," reads an official circular that was sent to more than 100 CBSE-affiliated schools in Bhopal.
The board has asked schools to inform students about the helpline and what help principals and trained counsellors from CBSE-affiliated schools located in and outside India will offer.
This year, 90 principals, trained counsellors from CBSE-affiliated government and private schools, a few psychologists and special educators will participate in tele-counselling to address exam-related issues of students and parents.
CBSE Helpline toll free number 1800 11 8004
(Download) CBSE Class-10 2016-17 Sample Paper (Sanskrit)
Posted: 11 Feb 2017 02:46 AM PST
(Download) CBSE Class-10 2016-17 Sample Paper (Russian)
Posted: 11 Feb 2017 02:42 AM PST
(Download) CBSE Class-10 2016-17 Sample Paper (Rai Language)
Posted: 11 Feb 2017 02:38 AM PST